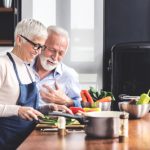 When it comes to maintaining healthy hair, many people focus solely on external treatments and hair care products. However, what many people fail to realize is that the overall health of your hair starts from within. Your diet plays a fundamental role in promoting hair growth, preventing hair loss, and maintaining overall hair health. In this blog post, we will explore the relationship between diet and hair health, and how you can make dietary changes to achieve luscious, strong, and vibrant hair.
Protein – The Building Block of Hair:
Protein is an essential nutrient for hair health as it forms the building blocks of hair strands. A diet deficient in protein can lead to weak and brittle hair, making it prone to breakage and hair loss. To ensure optimal protein intake, incorporate lean sources of protein such as fish, chicken, eggs, and legumes into your diet. Additionally, including foods rich in biotin, such as nuts, seeds, and whole grains, can also contribute to hair strength and growth.
Essential Fatty Acids for Healthy Scalp:
A healthy scalp is crucial for maintaining healthy hair. Essential fatty acids, such as omega-3 and omega-6, play a vital role in keeping the scalp hydrated and nourished. Including foods such as fatty fish, avocados, nuts, and seeds in your diet can help to provide these essential fatty acids. Furthermore, these healthy fats also support the production of oils that naturally condition the hair, preventing dryness and frizz.
Vitamins and Minerals – The Key to Hair Health:
Several vitamins and minerals are essential for promoting healthy hair growth and preventing hair loss. Vitamin A, found in foods like sweet potatoes and carrots, helps in the production of sebum, which keeps the scalp moisturized. Vitamin C strengthens hair and aids in iron absorption, making it necessary to include citrus fruits, strawberries, and leafy greens in your diet. Vitamin E-rich foods, such as nuts and seeds, protect the hair from oxidative stress. Lastly, minerals like iron, zinc, and selenium support healthy hair follicles and prevent hair loss, so don't forget to include foods like lean meat, seafood, and whole grains.
Hydration for Hair:
Keeping your body well-hydrated is crucial for maintaining healthy hair. Water helps to transport essential nutrients to the hair follicles, promoting growth and preventing dryness. It also aids in the production of sebum, which acts as a natural hair conditioner. Aim to drink at least eight glasses of water per day and increase your intake during warmer months or when exercising.
Antioxidants for Hair Protection:
The hair is exposed to various environmental and styling stresses, which can lead to damage and breakage. Antioxidants play a crucial role in protecting the hair from these free radicals and environmental pollutants. Including antioxidant-rich foods such as berries, leafy greens, and green tea can help combat this damage and maintain healthy hair.
Limiting Processed and Sugary Foods:
While it's important to include nutrient-rich foods in your diet, it's equally important to avoid or limit certain foods that can negatively impact hair health. Processed and sugary foods can cause inflammation and stress on the body, impacting the health of your hair follicles. Additionally, excessive consumption of sugary foods can lead to imbalances in insulin levels, which can contribute to hair loss. Opt for whole, unprocessed foods and limit your intake of sugary treats for healthy hair.
Summary
Taking care of your hair goes beyond just using the right products or undergoing external treatments. Your diet plays a crucial role in promoting hair health. By incorporating protein-rich foods, essential fatty acids, vitamins, minerals, and antioxidants into your diet, you can ensure that your hair remains strong, vibrant, and healthy. Remember to stay hydrated and limit processed and sugary foods to maximize the benefits of a hair-healthy diet.
Got Questions About Hair Loss? Let Us Help!
Raveen Hair Replacement is your local full service professional at hair replacement, hair loss, and hair care services! We specialize at hair replacement for men and women. We use non surgical and non evasive hair replacement and hair loss treatment procedures. We also have free private consultations! We offer full head bonding, perimeter bonding, hair additions, hair repair, haircuts, cleaning, conditioning, styling, scalp treatments, coloring. We offer hair care products too such as shampoo, conditioner, hairpieces, hair piece tape, hair piece glue, toupees, full line of Paul Mitchell hair care products, and much more! Contact us today to learn more about what we can do for you!