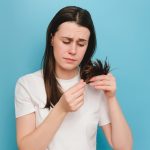 Hair loss can be a distressing experience, and many people seek hair restoration treatments to regain their confidence and a full head of hair. Unfortunately, the hair restoration industry is also plagued with scams and fraudulent practices that exploit vulnerable individuals. In this blog post, we will guide you on how to spot hair restoration scams and protect yourself from falling victim to unscrupulous providers.
1. Unrealistic Promises:
One of the first signs of a hair restoration scam is the promise of guaranteed results or unrealistic claims. Be wary of providers who assure you of a full head of hair within a short period or promise results that are too good to be true. Hair restoration is a gradual process, and individual results may vary. Reputable providers will provide accurate information and be transparent about potential outcomes.
2. High-Pressure Sales Tactics:
Scammers often employ high-pressure sales tactics to coerce individuals into making immediate decisions. They may use scare tactics or create a sense of urgency to force you into signing up for their services. Legitimate hair restoration providers will give you ample time to research, ask questions, and make an informed decision. Never feel pressured to proceed with a treatment if you are unsure or uncomfortable.
3. Lack of Proper Consultation and Evaluation:
A reputable hair restoration professional will conduct a thorough consultation and evaluation before recommending any treatment. They will assess your hair loss pattern, medical history, and overall health to determine the most suitable approach. Scammers, on the other hand, may skip this step or provide a rushed consultation, focusing solely on selling their services without considering your individual needs.
4. Fake Before-and-After Photos:
Beware of hair restoration providers who showcase before-and-after photos that seem too perfect or appear too good to be true. Scammers may use stock photos or manipulate images to mislead potential clients. Request to see real, unaltered before-and-after photos of previous clients, and if possible, speak directly with these clients to verify the authenticity of the results.
5. Lack of Proper Credentials and Certifications:
Legitimate hair restoration professionals will have the appropriate credentials and certifications to perform the treatments they offer. Research the qualifications and background of the provider or clinic before committing to any treatments. Look for certifications from reputable organizations in the field of hair restoration, such as the International Society of Hair Restoration Surgery (ISHRS).
6. Poor Online Reputation:
Research the reputation of the hair restoration provider or clinic online before making a decision. Read reviews and testimonials from previous clients to gain insight into their experiences. If you come across multiple negative reviews or complaints about scams, unethical practices, or poor results, consider it a red flag and continue your search for a trustworthy provider.
7. Upfront Payment Demands:
Scammers often demand significant upfront payment for hair restoration treatments, even before a proper evaluation or consultation has taken place. Reputable providers typically offer flexible payment options or structured treatment plans that allow you to pay as you progress through the process. Be cautious of providers who insist on full payment upfront or require large sums of money before starting any treatment.
8. Lack of Transparency and Information:
A legitimate hair restoration professional will provide you with detailed information about the treatment process, potential risks, and expected outcomes. They will answer your questions and address any concerns you may have. If a provider seems reluctant to share information, avoids answering questions, or lacks transparency about the procedure, it is a clear sign to look elsewhere for trustworthy hair restoration services.
9. Absence of Follow-Up Care:
Reputable hair restoration providers understand the importance of post-treatment care and follow-up. They will provide guidance and support throughout the recovery process, ensuring you understand how to care for your newly restored hair. Scammers, on the other hand, often disappear once they have received payment, leaving you without the necessary support and guidance after the procedure.
Conclusion:
Hair restoration scams can have devastating effects, both financially and emotionally. By being vigilant and knowing how to spot red flags, you can protect yourself from falling victim to fraudulent providers. Remember to trust your instincts, thoroughly research providers, demand transparency, and seek recommendations from trusted sources. Ultimately, choosing a reputable and ethical hair restoration professional will increase your chances of achieving satisfactory and safe results.
Got Questions? Let Us Help!
Raveen Hair Replacement is your local full service professional at hair replacement, hair loss, and hair care services! We specialize at hair replacement for men and women. We use non surgical and non evasive hair replacement and hair loss treatment procedures. We also have free private consultations! We offer full head bonding, perimeter bonding, hair additions, hair repair, haircuts, cleaning, conditioning, styling, scalp treatments, coloring. We offer hair care products too such as shampoo, conditioner, hairpieces, hair piece tape, hair piece glue, toupees, full line of Paul Mitchell hair care products, and much more! Contact us today to learn more about what we can do for you!